This was Colby when he first got his carseat, all of 6 months old.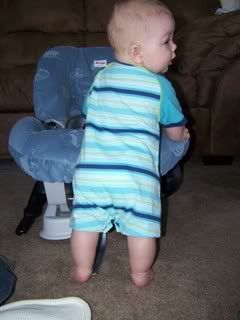 I loved this seat, powder blue with sports. Best brand, so soft and comfy.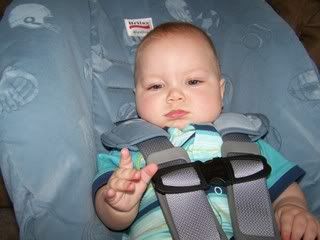 I kept him rear-facing longer than a year, just for the added safety. Plus it allowed him to taste his shoe-laces more often.
Taken last month.